Description
OxyGo NEXT & Accessories
One of the most powerful, lightest, and quietest concentrators available today!
OxyGo NEXT is the next generation of portable oxygen. Its ground-breaking size and battery life have never been seen before at this high of an oxygen dose, and it is setting the standard for portable oxygen concentrators. OxyGo NEXT has user-replaceable batteries, sieve beds, and an easy to read LCD display with simple controls. And it can be charged at home or on the go—giving you the freedom to embrace what's NEXT!
Designed for 24/7 use
Only 4.7 lbs.* with up to 13 hours of battery life**
No carts or tanks required
Bluetooth-enabled units now connect to your mobile device with the My OxyGo App. Check your battery life, settings and MORE from your phone!***
YOUR OXYGO NEXT COMES WITH:
Carry bag with shoulder strap
Wall charger
Car charger
5-year warranty (details here)
Easy to follow instructions!
* Single battery ** Double battery
*** Bluetooth available on OxyGo NEXT POC
Single Battery: (L) 7.19″ x (W) 3.26″ x (H) 8.15″; 4.74 lbs. / 2.15 kg. Double Battery: 28 (L) 7.19″ x (W) 3.26″ x (H) 9.03″; 5.73 lbs. / 2.60 kg.
---
Six pulse flow settings: 1, 2, 3, 4, 5 & 6
---
AC Power Supply: 100-240 V, 50-60 Hz (auto-sensing to allow worldwide use), DC Power Cable for mobile use in car.
---
Single Battery: Up to 6.5 hours. Recharge up to 3 hours with AC or DC power. Double Battery: Up to 13 hours. Recharge up to 6 hours with AC or DC power.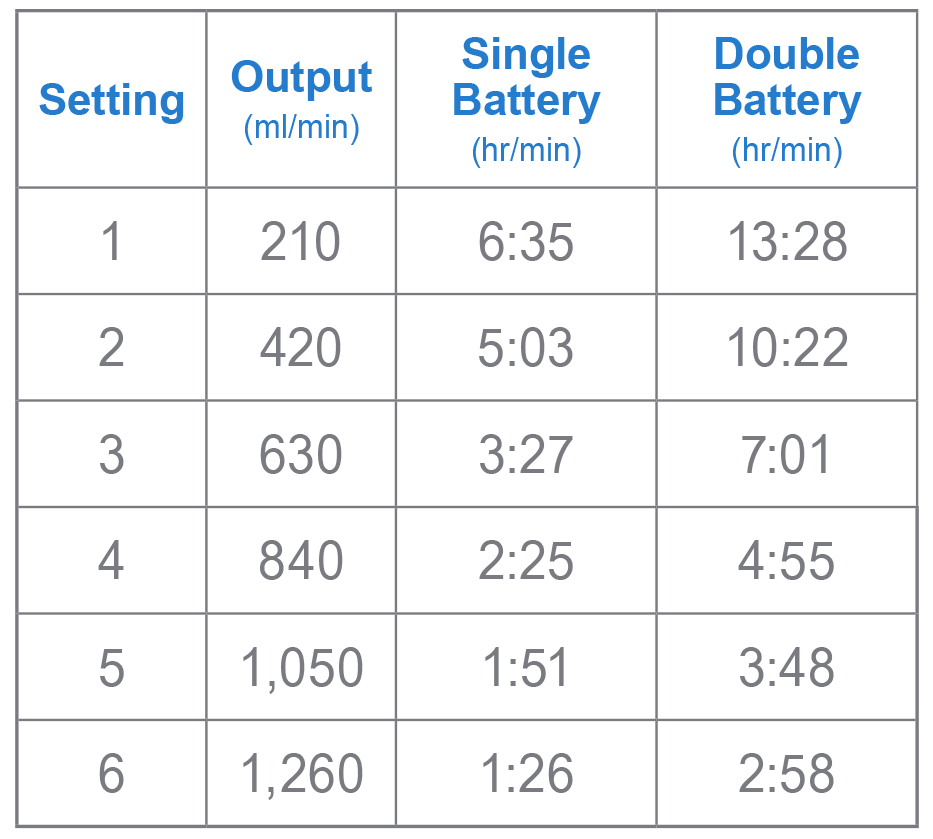 ---
38 Decibels (at flow setting 2)
---
5 year standard warranty.